"My First Home" Free E-Book
A Step-By-Step Guide To Achieving The Ultimate American Dream
"As a first time home buyer myself, this book has been an amazing source of information and guidance. I am a single, young adult, and buying my first home has been intimidating and altogether scary. Reading this book has helped me understand the process better and given me insight to all that I can expect. It has calmed my nerves and made me more confident in my new adventure."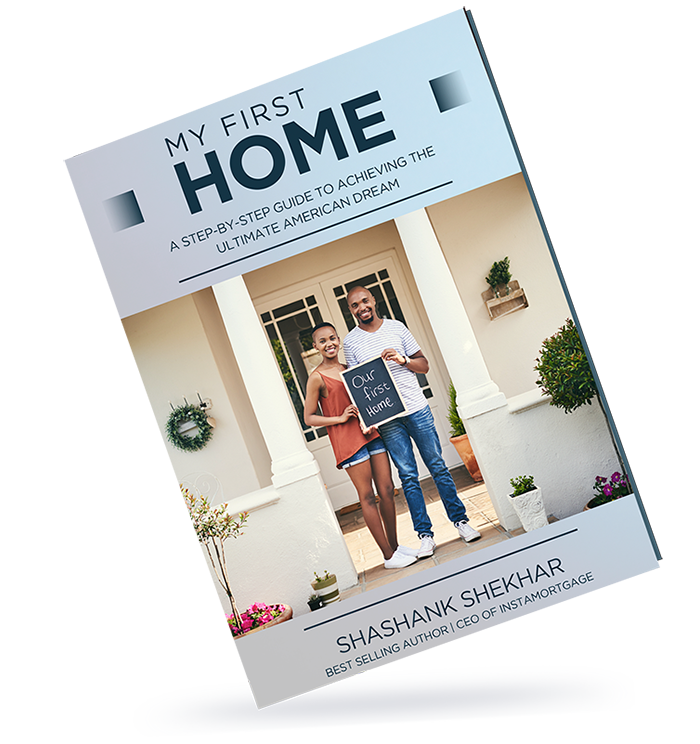 Quiz for Intelligent Home Buyers
20 Questions to Help You Make an Intelligent Homebuying Decision
Calculate Home Affordability
Use our calculators to know how much you can buy.
Get a Rate Quote
Fill out a quick form to
get a rate quote
First Home, Second Home, or an Investment Home
Whatever your Destination, We are here to help with the Journey
Transparent borrower loan portal with accurate status, loan details, and pending tasks
Fully underwritten pre-approval to shop for a home with confidence
Smart online application and lightning-fast loan approvals
More loan products and lower rates compared to most lenders
Choose the perfect loan by comparing multiple options, including tax consequences
An elite team of Loan officers and Processors available via call/text/email
Close your loans 2x faster than the industry average
24/7 Mortgage Management after closing to alert you of refinance opportunities
Short online tutorials
Simple videos by topics help you navigate through the mortgage maze and simplify the home buying and financing journey. Learn what is involved in the process, the meaning of various terms and what to expect at each stage.
Award-winning Mortgage Blog
Our highly rated mortgage blog, features more than 200 blogs on various home buying and home financing topics. The blog was ranked #23 in the Top 100 Mortgage Blogs in the world by Feedspot.
Monthly budget worksheet
Saving up for a down payment? Use this worksheet to track your expenses and create a budget you can live with.
Home comparison chart
When the house hunt is on, use this chart to compare the features of up to 3 houses.